Throughout the years there have been some pretty iconic sneakers that have come and went, so it's a delight to see the "Grinch" colorway making an appearance this year. The original pair was first released in 2010 and is now reemerging this year with a rumored release date of December 24th.
Taking influence from the original design, this redesigned Proto look will include the "I Want A Shoe That Molds to My Foot" wording inside the sole of each foot, black Nike swoosh on the sides, red Black Mamba logo, and a duo of laces to choose from. Now, fans will have the opportunity to get their hands on a pair of sneakers after the first release had been very limited.
After the drop of the Kobe 5 "Bruce Lee" back in November, Nike revealed the official images of the Kobe 6 Proto "Grinch" sneaker to prep fans of the famed basketball player's newest footwear set to $180 each. Nike hasn't confirmed the date of availability for these sneakers but make sure to keep an eye out on Athletes Creative Trap for an update!
In other news, check out the Kid Cudi x Adidas release as well.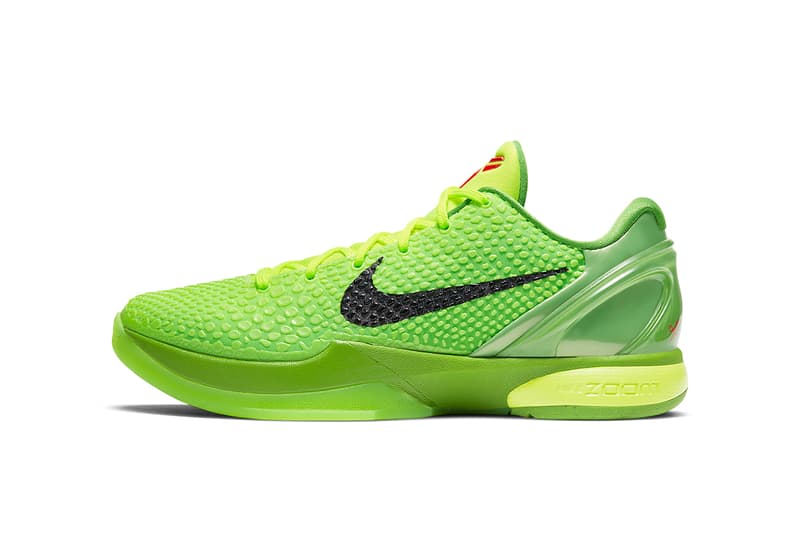 https://twitter.com/brkicks/status/1338467101556793344